Podcast: Play in new window
Subscribe: Apple Podcasts | Google Podcasts | Spotify | Stitcher | TuneIn | RSS
Perhaps you've heard that most small businesses fail. Maybe your marketing or advertising attempts did not produce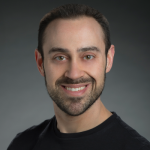 the results you expected. Many people create a business that is successful on paper, yet struggle to maintain a work/life balance. Too many entrepreneurs end up living as if they're paycheck-to-paycheck or contract-to-contract, wondering if opening their own business was the right decision.
The success of your business is directly related to the success of your strategies.
Hypnotist Jason Linett joins Adam this week to share how to stand out in a crowded marketplace.
Rather than just 'hypnotize' you to become more successful, Jason wants to "de-hypnotize" you, or rather, the misconceptions, stories, fears, doubts, and ineffective strategies that are holding your business back. He wants you to work smart.
Discover…
How to overcome scarcity thinking to discover abundant business opportunities;
The #1 command statement that will change the way you work;
How to use rapport & modeling to triple your income;
And much more!
If you're ready to de-hypnotize yourself in order to become more hypnotic to your customers, listen in!