Podcast: Play in new window
Subscribe: Apple Podcasts | Google Podcasts | Spotify | Stitcher | TuneIn | RSS
Your business is your baby. You've spent countless hours, blood, sweat, and tears to get your business to where it is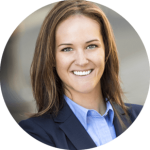 today. You've created business plans, marketing plans, sales plans…but what about an exit plan?
Early in her career as a financial advisor, Ashley Micciche realized that too often business owners nearing retirement were not taking the steps necessary to exit their business.
She joins Adam to educate you on how to design, build, and implement a business exit plan to secure your final and most important business decision – the exit from your business.
Discover…
Why valuing your business is the first step to a successful exit;
The 3 universal steps that business owners should take to exit their business;
How far in advance should someone plan their exit;
The one thing owners should focus on to increase value;
And much more!
Don't get stuck in your business with no exit plan. Tune in to this episode!