Podcast: Play in new window
Subscribe: Apple Podcasts | Google Podcasts | Spotify | Stitcher | TuneIn | RSS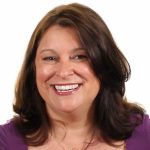 Do you want to be more visible to your target market?
Want to connect with the media?
SEO, social media and public relations are powerful tools and when used correctly, can quickly grow your business and your reputation as an industry leader. By focusing on relationship building rather than selling, ROI and growing numbers, you will easily connect with relevant influencers and media outlets and opportunities that you did not know existed simply appear.
Donna Cravotta is going to help us rethink our approach to social media!