Podcast: Play in new window
Subscribe: Apple Podcasts | Google Podcasts | Spotify | Stitcher | TuneIn | RSS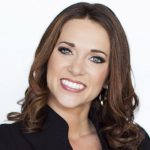 Listen: Hard work is NOT a strategy. Business longevity is NOT success.  Not if your business is rushing to collect invoices just to pay the bills, your team is disengaged and not committed to supporting your goals, and your organization lacks a culture that supports growth and a design that succeeds in any economic climate.
Business Growth Catalyst, Kelly Roach shares with us how to:
Transform your team's commitment, loyalty and dedication to meeting your ideal growth objectives
Discover no-cost and low-cost ways to transition out of a sedentary work environment to create massive business breakthroughs
Uncover the secret to achieving peak performance in any economic climate through the transformational triad of introspection, innovation and execution
And much, much more!