Podcast: Play in new window
Subscribe: Apple Podcasts | Google Podcasts | Spotify | Stitcher | TuneIn | RSS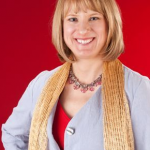 You can write to your heart's content.
But is the drivel you're putting on your website converting?
What if you could learn some secrets to spice up your copy and increase conversions?
Michelle PW is one of the best-known copywriters in the industry. Known for working putting out copy even more exciting than the big names she works with, Michelle is going to help put the love back in your copy, and the money back in your wallet.