Podcast: Play in new window
Subscribe: Apple Podcasts | Google Podcasts | Spotify | Stitcher | TuneIn | RSS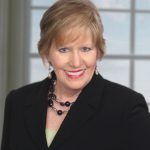 Are you looking for ways to improve your marketing strategies and easily increase positive exposure for your business? A marketing strategy is crucial for a small business to succeed in reaching new customers and cultivating old.
Marketing expert, Pamela Rogan, will provide some key effective steps that can help you energize your marketing, even if you're on a shoe-string budget.
Learn:
The important pieces needed to connect the dots and get started immediately.
How to tie in customer service with marketing.
Cost-effective ways to build authority in the market.