Podcast: Play in new window
Subscribe: Apple Podcasts | Google Podcasts | Spotify | Stitcher | TuneIn | RSS
How can you create a successful business that fulfills your dreams and is profitable?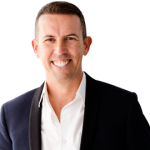 Joining Adam Hommey this week is Adam Hudson, who is an Amazon thought leader. He is a serial entrepreneur who has built several multi-million dollar companies in both Australia and the United States.
Adam will share what he has learned from his own business journey and what you can do to find business success.
In this week's episode you will learn:
What is the entrepreneurial journey?
Is Amazon the best business opportunity for entrepreneurs?
How do you enter the online education space?
What drives successful entrepreneurs?