Podcast: Play in new window
Subscribe: Apple Podcasts | Google Podcasts | Spotify | Stitcher | TuneIn | RSS
At one point or another, most of us have used some sort of vending machine.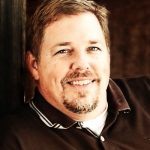 They are a convenient way to grab a quick snack or drink.
And they are an incredible way to make money.
Joining Adam on this episode is former pilot turned vending franchise owner, Matt Miller.
In this episode you will learn all about the vending machine business and how you can earn some extra money.