Podcast: Play in new window
Subscribe: Apple Podcasts | Google Podcasts | Spotify | Stitcher | TuneIn | RSS
Running a business alone can make for a very arduous journey. Not to mention lonely.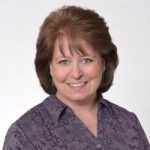 Mastermind groups are a very powerful tool that the most successful entrepreneurs use. There is something to be said about getting together with a group of like-minded individuals and putting your heads together.
With a mastermind group you can:
Connect with like-minded people
Have a safe place to discuss business ideas and hardships
Get expert advice from others
Create a referral network to get and give referrals
And much more…
Joining Adam is mastermind expert, Charlene Burke. Tune in and learn how this powerful tool can help you build your business.