Podcast: Play in new window
Subscribe: Apple Podcasts | Google Podcasts | Spotify | Stitcher | TuneIn | RSS
Innovations should create a more humanized connection through technology; innovation that isn't just better, but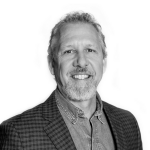 provocative.
One of the most crucial dynamics of brand excellence is the way in which we communicate with our audience. Like any relationship, communication is the medium for connection.
An Interactive Conversational Experience can dramatically improve the effectiveness of how you communicate with your team and your audience. The humanized capabilities of an Interactive Conversational Experience can empower you to elevate your external brand communication and enhance internal brand culture adoption.
Chatbot creator, Peter Lisoskie, joins us this week to enhance our customer interaction capabilities.
In this episode, you will discover:
What is an Openless App;
Why it is needed;
Why the world is moving to a mobile first environment;
What will happen if businesses don't switch to a mobile first approach;
What is meant by Interactive Conversational Experience;
And much more.
If you're ready to enhance the communication between your company, customers, and team, this episode is for you.