Podcast: Play in new window
Subscribe: Apple Podcasts | Google Podcasts | Spotify | Stitcher | TuneIn | RSS
People are becoming entrepreneurs earlier and earlier in life. And the average life span is increasing.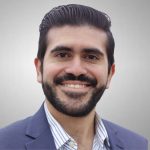 Which means, you have to plan to be self-sufficient for a lot longer than your ancestors did.
The time to start is now. More and more small businesses are popping up and the economy is ripe for picking.
In this episode, millennial and real-estate mogul, Diego Corzo, joins Adam to discuss:
Creating the mindset to start building passive income early;
Do you start on your own, or do you find a mentor;
Mindset strategies for when things get tough;
Advice for millennials who want to get started in real estate;
And much more.
Whether you are a millennial or not, financial freedom is something we all aspire to achieve. This episode will get you going in the right direction.