Podcast: Play in new window
Subscribe: Apple Podcasts | Google Podcasts | Spotify | Stitcher | TuneIn | RSS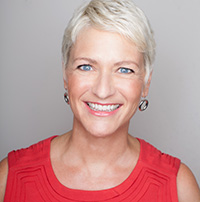 Business is a blast when you get it right. When you know the keys to what works for you. Rather than squeezing into something that isn't a fit.
Business as usual is when you follow the advice of people who discovered something that worked for them and you try to apply it to your business… but it's not the right fit for you.
Business as usual is getting sucked into the fear of missing out. So you watch what the crowd is doing and follow their moves. Only to lose yourself.
Business as usual is trying to "make money while you sleep". Before you've even made money while you're awake.
Sales expert, Carolyn Herfurth is going to reveal how to do business…UNUSUAL, so you can finally earn the rewards and fulfillment of your gifts and expertise. Instead of wondering what is wrong with you.