Podcast: Play in new window
Subscribe: Apple Podcasts | Google Podcasts | Spotify | Stitcher | TuneIn | RSS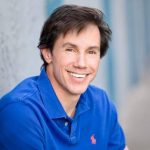 Creating leverage in life and business may sound generic, but I can assure you that this show will be anything but.
My guest today, Jason Hartman, is going to give us very specific strategies and techniques for business owners to use.
We're going to learn how to mix real estate investing and entrepreneurship.
And he's going to share 3 major areas you want to apply leverage in your life and business…one of these I have never even thought of!