Podcast: Play in new window
Subscribe: Apple Podcasts | Google Podcasts | Spotify | Stitcher | TuneIn | RSS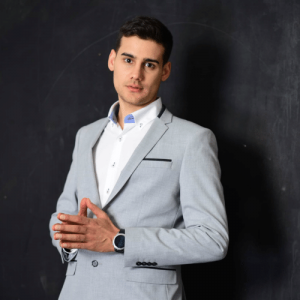 Creating an online business is not a case of, "If you build it they will come." It's not as simple as just hanging out your shingle and waiting for the sales to come rolling in.
But there are a lot of so-called gurus who preach about working smarter, not harder…meaning that you shouldn't be rolling up your sleeves and putting in long hours. In the beginning of any business that's exactly what you should be doing.
Anyone who tells you to work smart and not bother with working hard is either close-minded or delusional. Entrepreneur, Mario Nawfal, door-knocked and cold called 7 days a week before he launched his first business. Even after becoming a millionaire within 12 months of launching his first business, Mario's 15-20 hour days didn't stop until his 3rd year.
In this episode, Mario joins Adam and shares some of his secrets for bootstrapping a 7-figure business.
Discover:
Why entrepreneurs should avoid most online business influencers and gurus;
The importance of timing in business;
If there is a formula for business success;
Fact vs fluff in business;
And much more!
If you want to learn how to launch your business and bootstrap it into 7-figures, don't miss this episode!