Podcast: Play in new window
Subscribe: Apple Podcasts | Google Podcasts | Spotify | Stitcher | TuneIn | RSS
With house flipping reality shows becoming more and more popular, there is a rise in real estate investing.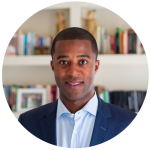 The issue that arises, is that most people will only invest locally. Long distance investments can be riskier and more costly. But real estate is still a very lucrative way to create passive income.
Joining Adam is investment expert, Billy Keels. In this episode, he teaches us about making wise investments, finding good real estate deals and how to mitigate risks.