Podcast: Play in new window
Subscribe: Apple Podcasts | Google Podcasts | Spotify | Stitcher | TuneIn | RSS
Social media – while being one of the best ways to create and grow a business, is also an ever-changing creature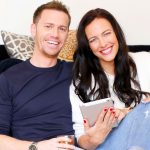 causing it to be an enigma.
Take Facebook for example. Is it dead? Is it just for connecting with friends from high school and cousins you haven't seen since the last family reunion?
Or is it still a viable platform for business?
Joining Adam are social media experts, Josh and Jill Stanton. They're going to teach you about the power of the Facebook Trifecta.
In this episode you will learn:
If Facebook pages are dead;
Why they feel Facebook is so powerful;
The benefits of using Facebook for your business;
And much, much more!