Podcast: Play in new window
Subscribe: Apple Podcasts | Google Podcasts | Spotify | Stitcher | TuneIn | RSS
Gone are the days where it was easy to be seen on the social networks. With increasing popularity and thousands of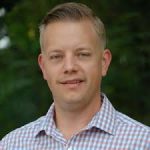 new people joining each day, the sea of noise just gets bigger and bigger.
So what do you do? How do you rise above the competition and be seen? What can you do that sets you apart from everyone else?
Join Adam and guest, Justin Christianson and learn how to get heard in today's noisy digital world.