Podcast: Play in new window
Subscribe: Apple Podcasts | Google Podcasts | Spotify | Stitcher | TuneIn | RSS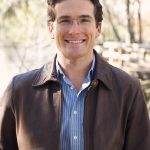 In all the conversation and literature about marketing we're always looking to get more prospects and customers. They are the lifeblood of our business.
The main challenge entrepreneurs and businesses have is finding enough customers/clients to buy their product or service and communicating the value that makes them find the money to buy.
Shawn Rhodes has traveled the globe to create powerful messages from the most dangerous places on Earth. Today he teaches entrepreneurs how to bring in more clients.
In this show, you will learn:
How to be the type of person clients want to work with
The most effective thing you can do with your time to get your word out about your products or services
And how to build relationships that will build your business that won't cost you a dime
Shawn also has a gift for you…make sure you grab your free gift from at http://businesscreators.getprospectsnow.com