Podcast: Play in new window
Subscribe: Apple Podcasts | Google Podcasts | Spotify | Stitcher | TuneIn | RSS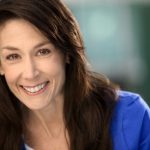 Have you ever been at a conference and listened to a speaker that just bored you to tears?
Or worse…have you been that speaker?
You could have the most mind-blowing topic in the world, but if your presentation sucks…you'll lose your audience.
Voice expert, Tracy Goodwin is going to teach us how to captivate the room and tell a story that sells.