Podcast: Play in new window
Subscribe: Apple Podcasts | Google Podcasts | Spotify | Stitcher | TuneIn | RSS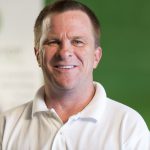 How an Entrepreneur Embraced and Harnessed His A.D.D. to Build a $20 Million Business.
There are a lot of entrepreneurs who have learned to live with A.D.D. It's not a bad thing, it's their way of life. In fact, for someone with A.D.D. being an entrepreneur is a natural path in life.
But if you are one of those who have issues with multi-tasking, not staying focused, etc., you have to learn to harness and work with your A.D.D. instead of against it.
Our guest today has done just that…and very well. Matt Curry has learned to work with his A.D.D. and is now a serial entrepreneur who's built several multi-million dollar businesses.