Podcast: Play in new window
Subscribe: Apple Podcasts | Google Podcasts | Spotify | Stitcher | TuneIn | RSS
One of the challenges in business is creating the kind of environment that encourages our people to give their best,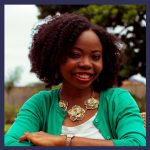 and to be their most creative selves. As a business leader, it's your job to create a healthy team. Part of leadership is creating and implement strategies based on our people's strengths, thereby creating value for your customers and your community. Which, of course, translates to more profits for you. Have you ever wondered if there was a way to get your team to work more, make more money, and work more efficiently? Did you know that companies with engaged employees make 47% more than those with unengaged employees?
In this interview, Adam talks with Osayi Emokpae Lasisi about why are teams important and how a good business leader can build better ones. If you lead people, you won't want to miss this episode!