Podcast: Play in new window
Subscribe: Apple Podcasts | Google Podcasts | Spotify | Stitcher | TuneIn | RSS
People want to be led. Especially in areas such as business. They hunger for true leaders and when they find one,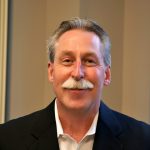 they are loyal to the core.
Strong companies are built by good leaders…customers follow good leaders. They remain true to them.
So why is leadership important? Bottom line…leadership affects everything about a company, especially its bottom line.
Join Adam and guest, Dana Oliver as they discuss how to be a good leader.