Podcast: Play in new window
Subscribe: Apple Podcasts | Google Podcasts | Spotify | Stitcher | TuneIn | RSS
It's not easy building a 6-figure business. Or is it?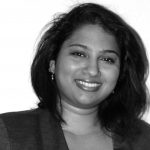 If you follow the right plan, the right blueprint, creating a million dollar company isn't as hard as you may think.
Join Adam and quote expert, Pratima Aravabhoomi and learn how she built a 6 figure business in just 6 months…and how you can too.