Podcast: Play in new window
Subscribe: Apple Podcasts | Google Podcasts | Spotify | Stitcher | TuneIn | RSS
Let's face it. With today's technology, standing out from your competition is getting harder and harder. Being an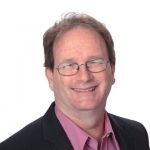 author and/or speaker used to be an automatic way of being known as an expert in your industry.
These are still powerful methods of positioning yourself as an expert…if you do it right.
Joining Adam this week is Bret Ridgeway, an expert at getting people seen.
In this week's episode you will learn:
Key mistakes authors and speakers make
How to get started as a speaker
How to position yourself above your competition
And lots more!