Podcast: Play in new window
Subscribe: Apple Podcasts | Google Podcasts | Spotify | Stitcher | TuneIn | RSS
Do you feel like you are at a fork in the road? In one direction, you feel like you have everything you want… the other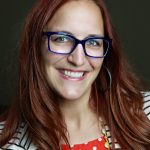 direction is stress, frustration and lack of clarity and direction.
You're wondering if you should continue to do things just to keep doing them….
It's time to Rock Your Lifestyle and create an amazing, fulfilling life that you love.
Adventurist, Jenny Holla, joins Adam to help awaken the transformation deep within each of us.
You will discover how to:
Shift out of this transition period into a life full of zest, clarity and balance;
Recognize and control the negative thoughts you don't even realize you're thinking;
Stop freezing in your tracks before you take big action and discover how to make the impossible seem possible;
Turn your failures into successes (Your failures can be your biggest springboard towards what you want!);
Create the perfect balanced lifestyle that's especially yours;
And much, much more!
If you're ready to live an amazing, adventurous, fulfilled life, tune in!