Podcast: Play in new window
Subscribe: Apple Podcasts | Google Podcasts | Spotify | Stitcher | TuneIn | RSS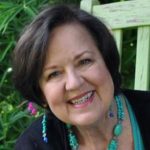 Have you ever gone to a networking event and had to stand up in front of a room full of people to give your elevator speech?
Did your heart race? Head pound? By the time you were done you were shaking like a leaf and just wanted the floor to open up and swallow you whole?
Public speaking is terrifying. There's no doubt about it. But…when you conquer that fear and just do it, public speaking is incredibly fulfilling and rewarding.
Public speaking expert, Pam Terry, is going to give us pointers on how we can master public speaking and come out looking like experts!