Podcast: Play in new window
Subscribe: Apple Podcasts | Google Podcasts | Spotify | Stitcher | TuneIn | RSS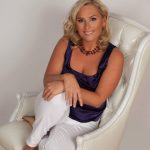 Most of us would love to be able to land those clients that are 7 figures and above. But the marketing we use for the smaller entrepreneur doesn't work when you are targeting high 6 to 7 figures and above.
How do you catch their attention?
What language works and what doesn't?
What makes a millionaire buy?
Kelly O'Neil is a master strategist who knows the ins and outs of reaching the affluent. In this episode, she shares that wisdom to help you get a head start on marketing to millionaires.