Podcast: Play in new window
Subscribe: Apple Podcasts | Google Podcasts | Spotify | Stitcher | TuneIn | RSS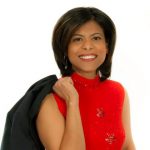 Building a successful business is not for the faint of heart. But running an efficient business is a crucial component of building a successful business.
If you don't have systems in your business, or your systems are old and outdated, you'll end up losing money, customers, and your reputation.
Zaheen Nanji joins us to discuss the importance of systems, and how you can create efficient systems in your business.