Podcast: Play in new window
Subscribe: Apple Podcasts | Google Podcasts | Spotify | Stitcher | TuneIn | RSS
Are you really where you want to be in life or is it time for a change?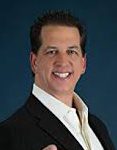 For things to change, you must change.
So ask yourself this key question:
What am I now going to do different to propel myself toward the business and lifestyle success I know I was meant to create?
Meet The Maverick Millionaire, Paul Finck. With more than 30 years being an entrepreneur, Paul knows what it takes to build a business with sustainable success.
As a husband and father of three sets of twins, he knows how to keep it in balance and perspective.
He joins host, Adam Hommey, to show you how to run your business in a new and different way – The Maverick Way!
Discover:
A different way of thinking and acting in your business, that will separate you from your competition and elevate your results;
How to do things different while having a ton of fun doing it;
Why the wealthiest and most successful people in the world are all Mavericks… and how you can become one almost immediately;
And much more!
Are you ready to become a Maverick? Tune in.