Podcast: Play in new window
Subscribe: Apple Podcasts | Google Podcasts | Spotify | Stitcher | TuneIn | RSS
To have massive freedom in your life and business you must have a clearly defined vision story and you must become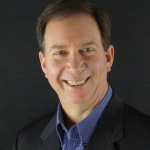 aware of your blind spots as a leader.
Adam is joined by leadership and business consultant, Gregory Gray to discuss how personal clarity relates to business success.
You will discover:
How having a vision story is important for a successful business;
How to craft a vision story;
How to identify your blind spots and why it's so critical;
And much more!
If you want to find your blind spots and create a successful business, tune in.