Podcast: Play in new window
Subscribe: Apple Podcasts | Google Podcasts | Spotify | Stitcher | TuneIn | RSS
One of the things that drives small business owners and entrepreneurs is the desire for freedom: freedom of time,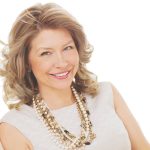 money, energy, and relationships.
Nicole Wipp was blindsided by a rare lung disease diagnosis that kept her out of her company for almost 90 days. Her company not only survived, but thrived.
She joins Adam in this episode to share her story and her tips for building a business that allows you more freedom.