Podcast: Play in new window
Subscribe: Apple Podcasts | Google Podcasts | Spotify | Stitcher | TuneIn | RSS
The modern office is changing. Flexible workspaces, working from home and remote offices are transforming how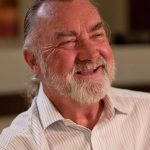 we do business.
There is a growing demand for you and your workers to be able do business from anywhere in the world. How can you embrace this trend?
Joining Adam this week is Frank Cottle. Frank is the expert on flexible workspaces and the virtual office movement.
In this episode, you will learn:
• Working on the Move: Flexible working, anytime, anywhere.
• How flexible workspace plays a crucial role in driving today's economy.
• How remote office services help business owners maintain professionalism, even when working from home (or from the beach!)
• How to start a business from anywhere.
• Virtual Offices: the 21st century workplace solution for any size business.