Building credit for your business isn't easy. Most of the time, it's linked to your personal social security number and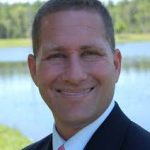 personal credit.
If you don't have good personal credit, then building business credit is darn near impossible.
Joining Adam is business credit expert, Ty Crandall.
In this episode you will learn:
What exactly is business credit.
Can a business get credit without the owner taking on a personal guarantee?
How fast can a business build business credit.
Do business credit cards have any impact on personal credit?
What types of businesses should have business credit.
And so much more!
Click Here to Listen Live on Tuesday, March 20 @ 12:00 Noon Eastern >>>