Meet Your Host, Adam Hommey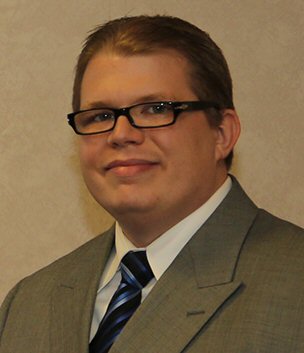 Adam Hommey, Founder and Creator of The Business Creators' Institute™ and Help My Website Sell™, has taken his passion for fixing things and making things work and is now putting it to work for YOU.
For years, Adam has been the "secret weapon" in the arsenal of dozens of internet marketers, executive marketing solution providers, and professional service providers such as attorneys, accountants, medical professionals, and the like.
His mentoring and teaching, delivered one-on-one, in group settings, and through detailed video, help you Emancipate the POWER of INFORMATION by converting more website visitors into prospects and customers and simplifying your internet marketing technology so you can make more money, now.
Among Adam Hommey's recent professional accomplishments:
Developing and implementing video training and a "quick start" process that helps an entire network of human resource professionals connect with and convert prospects to customers in an easy, systematic way;
Coordinating the launch and ongoing development of membership sites that earn marketers over 60% of their online income;
Leading a product launch that grossed over $60,000 and netted 89 new coaching clients in one afternoon;
Masterminding a process for evolving an information-marketing business from physical to instant-download that cuts time-to-launch by over 50% and boosts overall profits by over 15%
Increasing click-throughs on e-zine broadcasts by over 300% by adding one picture;
Cracking the code to getting 900% increase in conversion on a sales letter by adding something most marketers take for granted.
A Little About Adam Hommey Personally
He's a zany, fun-loving internet geek who uses technical terms like "404ed" and "server-side include methodology" in everyday conversation. He's been involved with website development since the mid-1990s, back when "Frames or no frames?" was the question of the day and a "sophisticated" site had lots of animated GIFs and rich, textured backgrounds. Yes, he had one of those. No, it's no longer online.
Adam Hommey's interests include studying history (he's known to get lost on the Wikipedia until 4 AM on a work night), traveling (both personal and business), kicking ass at Texas Hold'Em, listening to 80s music, and attending live concerts.  He's a big fan of cats (favorite day of the week: Caturday).  His passionate causes include helping forward-thinkers break out of corporate jail and claim their own destiny, and animal rescue and rights advocacy.
A self-confessed Pac-Man addict ("If Pac-Man is the disease, KEEP THE CURE AWAY FROM ME!" he says), he doesn't exactly party like a rock star, though the Interwebs are flush with rumors that he sometimes parties WITH rock stars.
When he's not up to any of the above, you'll find him on his balcony enjoying a fine cigar.