Podcast: Play in new window
Subscribe: Apple Podcasts | Google Podcasts | Spotify | Stitcher | TuneIn | RSS
Having your own business requires a lot of hard work and dedication. It takes time to become known as an expert in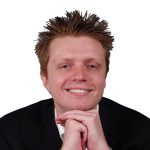 your field.
Or does it? ​ Using systems, checklists, and templates, you can write a book within an hour and become a published author within 12 hours.
You can setup a membership site in a single day. Create a blog or podcast in 5 minutes or less.
In this episode, Adam and guest, Robert Plank are going to show you how.