What separates high achievers from the rest?  They never give up.  "Failure is not a failure. Failure is nothing more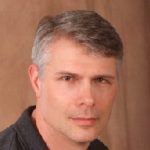 than an outcome that you didn't want to happen during your planning process," says Glenn Mattson, president of Sandler Training in Long Island.
​Joining Adam is world class professional in sales and sales management, Glenn Mattson.  Glenn shares with us his wisdom on sales, sales management, and business.
Listen to learn:
How he deals with setbacks
His recommendations to help salespeople be more successful
Your Black Wolf vs. Your White Wolf
The top three challenges sales managers face and how to conquer them
The top three challenges holding sales people from achieving their best
Click Here to Listen Live on Tuesday, December 19 @ 12:00 Noon Eastern >>>