How do some entrepreneurs and business owners seem to have everything they want from their work and life? What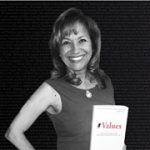 is their secret to success and happiness?
The secret to top-level performance will be revealed during our call.
Joining Adam this week is Dr. Betty Uribe. She is an award-winning authority on the psychology of leadership, organizational turnarounds and peak performance.
In this call, you will learn:
The definition of Values Based Leadership
The roles integrity and congruency play in leaders
The value mentoring brings into the lives of those who are being mentored
The 6 styles of leadership
The definition of the decision model and how it can help leaders make better decisions
Click Here to Listen Live on Tuesday, May 2 @ 12:00 Noon Eastern >>>