Sales methodologies are evolving. Gone are the days of, "Always Be Closing."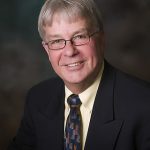 People don't want to be sold. When you think of a salesman what image comes to mind?
A greasy used car salesman?
Or a savvy marketer who gets people to buy repeatedly, without actually selling?
Sales expert, Terry Ogburn, joins Adam to discuss The New Model of Selling.
Click Here to Listen Live on Tuesday, October 31 @ 12:00 Noon Eastern >>>