There's a lot of buzz about who to hire and when to hire them as your business continues to grow. So much so, that I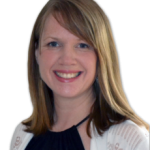 recently wrote a blog post about support roles and titles! Thankfully, serial entrepreneur Lyndsay Phillips is here to help offer some clarity. Lyndsay leads a large team that specializes in helping entrepreneurs attract customers faster with content marketing. Together we'll discuss what a VA does, how a Content Marketing Expert is different, and how to tell which one is right for you.
Lyndsay is a self-professed organizational freak, client-appointed task master plus project ninja and warrior content marketer for life & business coaches, accountants and other online entrepreneurs across the globe. As the CEO & Founder of Smooth Sailing Business Growth, she leads a rock star team to support entrepreneurs who are seeking fast-paced business growth but finally have come to the realization that they can't do it alone, do it all, and do it well. She is also the host of Sailing To Success Podcast and Smooth Sailing Online Support TV – – and loves sharing practical tips, business building & content marketing strategies so that you can be more productive and attract more customers faster.
Click Here to Listen Live on Tuesday, August 1 @ 12:00 Noon Eastern >>>