All businesses face growing pains at one point or another. When you have a business with unexpected growth, it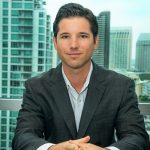 presents challenges that can be costly.
Jeff Stoltey's focus has always been on efficiency.​ He has witnessed first hand that oftentimes businesses aren't aware of the services that are necessary at their present stage of growth.
Jeff joins Adam this week to show you how to efficiently integrate business operations to maximize cash flow and reduce costs.
Tune in to gain the foresight your business needs to position itself for growth.
Click Here to Listen Live on Tuesday, July 3 @ 12:00 Noon Eastern >>>